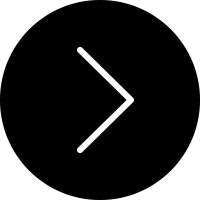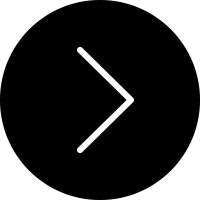 Feridea was founded in 2012 by Henrik Airaksinen, who had been making filmscore music for some time and now wanted to explore by combining filmscore-style with metal music. Feridea came into being.
Originally Feridea was formed by: Henrik Airaksinen - keyboard, Aleksander Viitanen - guitar, Jukka Ahlström - drums, Miika Hänninen - bass, Heidi Mankinen - vocals.

Feridea released their debut demo-EP "Reborn in Time" in January 2014, which was a home studio project produced with zero budget. Just before the first studio album recordings in the summer 2014, Heidi Mankinen and Miika Hänninen parted their ways with Feridea.
Feridea started recordings for their second EP "Into a Dawn" in autumn 2014 and new members stepped into the picture. Heidi Lahtinen, who had long history of playing classical and folk music, joined Feridea as violinist. In December 2014 Katra Solopuro joined Feridea as their vocalist. Katra is known from the band KATRA, and she is a professional singer with high education of theatre music and music drama.
In march 2015 Into a Dawn-EP was finally ready.
Today Feridea is more "straight forward" symphonic metal. The music revolves around traditional symphonic and power-metal, but with some twist of pop-ish melodies - without forgetting orchestrations.

Feridea released it's second EP-album "Into a Dawn" with a new lineup in the summer 2015.
Metal Female Voices Fest 2016

Photo by Ton Van Moll

Photo by Richard Ellington

Photo by: Rainer Kerber

Photo by: Rainer Kerber

Photo by: Rainer Kerber

Photo by Ton Van Moll

Photo by: Rainer Kerber

Photo by: Rainer Kerber

Photo by: Rainer Kerber

Photo by: Rainer Kerber

Photo by: Rainer Kerber

Photo by: Ton Van MOll

Photo by: Richard Ellington

Photo by: Richard Ellington

Photo by: Richard Ellington

Photo by: Richard Ellington

Photo by: Richard Ellington

Photo By Ton Van MOll

Photo by: Richard Ellington

Photo by: Richard Ellington

Photo by: Richard Ellington

Photo by: Ton Van Moll

Photo by Ton Van Moll

Photo by Ton Van Moll

Photo by Ton Van Moll

Photo by Ton Van Moll

Photo by Ton Van Moll

Photo by Ton Van Moll

Photo by Ton Van Moll

Photo by: Planetmosh

Photo by Richard Ellington

Photo by: Ton Van MOll

Photo by Richard Ellington

Feridea

Photo By: Wisa Knuutila

Heidi Violin

Photo: Wisa Knuutila

Katra Vocals

Photo: Niko Solopuro

Katra Vocals

Photo By: Wisa Knuutila

Feridea

Photo By: Wisa Knuutila

Henrik

Photo By: Wisa Knuutila

Aleksander

Photo By: Wisa Knuutila

Jukka - drums

Photo: Wisa Knuutila

Into a Dawn - Album cover

Photo By: Mika Mettälä
Into A Dawn - Ep 2015
1. Into A Dawn
2. Blaze of a Star
3. Rays of the Sun
4. Song of a longing heart
Vocals: Katra Solopuro
Guitar: Aleksander Viitanen
Drums: Jukka Ahlström
Keyboard: Henrik Airaksinen
Violin: Heidi Lahtinen